28. Januar 2018
Our Stay at The College Hotel Amsterdam.
---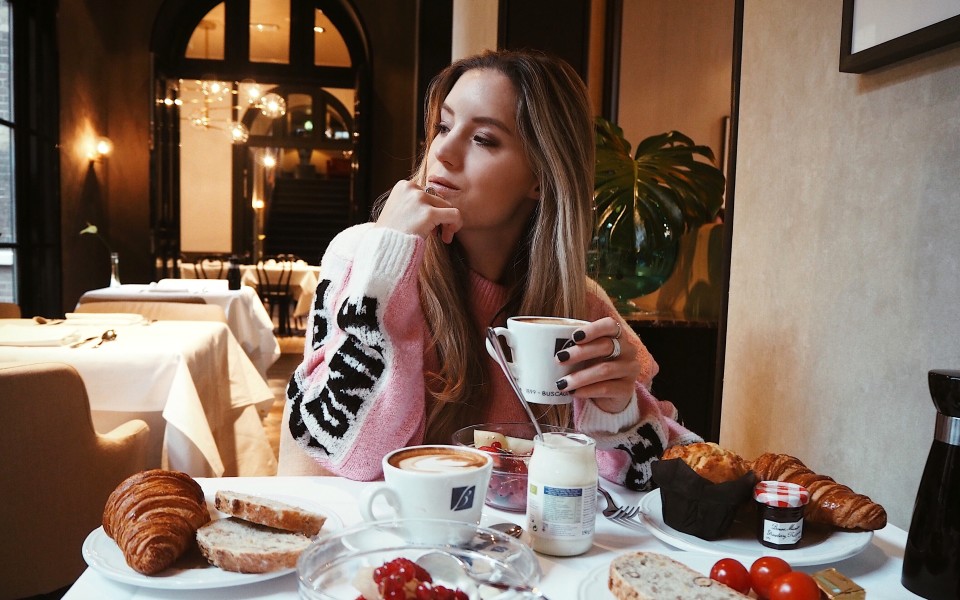 DE: Das The College Hotel Amsterdam war für 3 wundervolle Tage unser zu Hause. Amsterdam stand jetzt schon viel zu lange ganz oben auf unserer Travel Bucket List und da es ja von Köln wirklich nicht weit weg ist, ging es letzte Woche endlich für einen kurzen Trip in die Hauptstadt Hollands. Das College Hotel hatten wir über Instagram gefunden (so finden wir eigentlich fast immer unsere Hotels) und waren sofort begeistert vom Design und der Geschichte des Hotels. Das Gebäude, in dem sich heute das Hotel befindet, war früher mal eine Schule und das macht auch den besonderen Charme aus! Breite Treppen, hohe Decken, Steinwände, wir haben uns sofort wohl gefühlt! Begrüßt wurden wir mehr als freundlich, die Mitarbeiter im Hotel sind absolut herzlich und zuvorkommend! Was auch noch besonders in Punkto Mitarbeiter ist, ist, dass im Hotel auch Schüler von lokalen Hotelfachschulen arbeiten und praktische Erfahrungen unter der Aufsicht der Profis sammeln dürfen 🙂 Unser abendlicher Turndown Service wurde beispielsweise von den Students übernommen, was wir echt cool fanden! Unser Zimmer war auf jeden Fall ein Träumchen, ein riesiges bequemes Bett, eine Samt-Sitzecke (mit Samt bekommt man uns immer hehe) und natürlich das absolute Highlight: das geräumige Badezimmer mit Badewanne in der Mitte und zwei getrennten Marmor-Waschbecken! Getrennte Waschbecken sind auf jeden Fall #goals für uns 😀 da wir uns immer beim Fertigmachen in die Quere kommen! Für uns hätte das Hotel nicht perfekter sein können, da es eine super Anbindung in die Innenstadt hatte. Die Straßenbahn fuhr direkt vor der Tür ab und man konnte in wenigen Minuten zu den "9 straatjes", der City und auch zum Hauptbahnhof. Besser ging's nicht! Wir können euch das College Hotel also absolut empfehlen für einen Trip nach Amsterdam, am besten sehr ihr euch einfach die Fotos an, die überzeugen ja meistens mehr als Worte : ) Wir hoffen, euch gefällt dieser Post und wir freuen uns wie immer über euer Feedback! xx & happy sunday, Su & Chris

EN: The College Hotel Amsterdam has been our home for 3 wonderful days! Way too long Amsterdam had now been on top of our travel bucket list and since it's not quite far from Cologne we finally decided to go there for a little trip last week. We found the beautiful College Hotel through Instagram (we almost every time find our hotels on IG!) and we directly fell for the design and the history of this hotel. In the past the hotel had actually been a school and therefore the building has a special charme! Wide staircases, high ceilings, stone walls – we instantly felt really comfortable there. Our welcome was super nice, the staff at the reception was super friendly and courteous. What is also quite striking about the staff is that local students can work there and gain experience while being supervised by professionals. Our turn down service e.g. was taken over by students which we found really cool. Our suite definitely was an absolute dream with a huge and comfortable bed, velvet lounge chairs (we really have a thing for velvet!) and of course the highlight: our spacious bathroom with a bathtub in the middle and two marble lavatories! Separate lavatories are really #goals for us 😀 since we always get in each others way when getting ready! Our stay in the hotel couldn't have been any better cause it also had a perfect connection to the city. The tram was directly in front of the hotel and you drive straight to the "9 straatjes", the city and the central station. Perfection! : ) So we can absolutely recommend this hotel for your upcoming Amsterdam trip. But just take a look at the photos – since photos always speak louder than words! We hope you guys liked this little review and we're always curious about your thoughts, so feel free to leave a comment! Happy sunday xx Su & Chris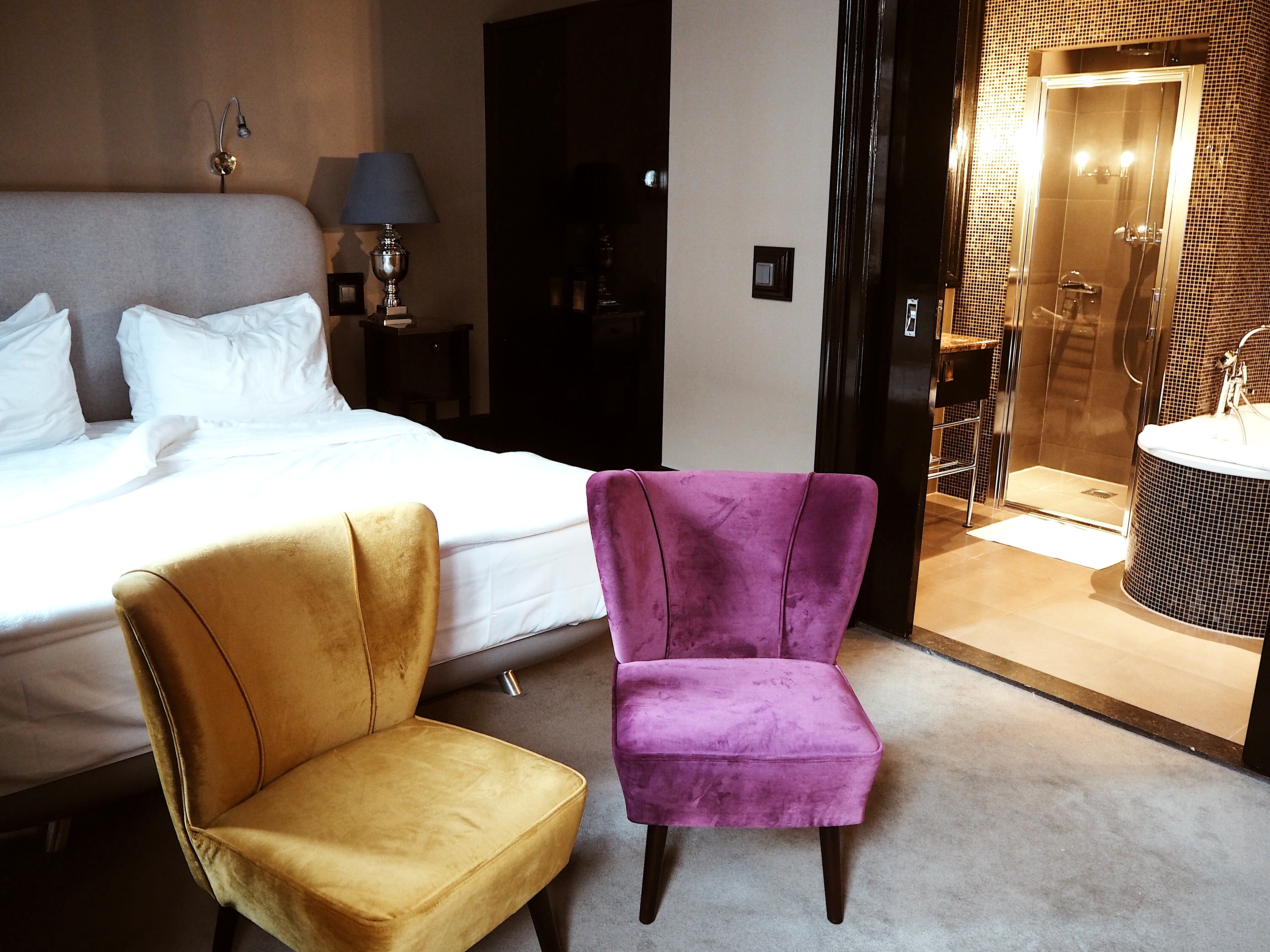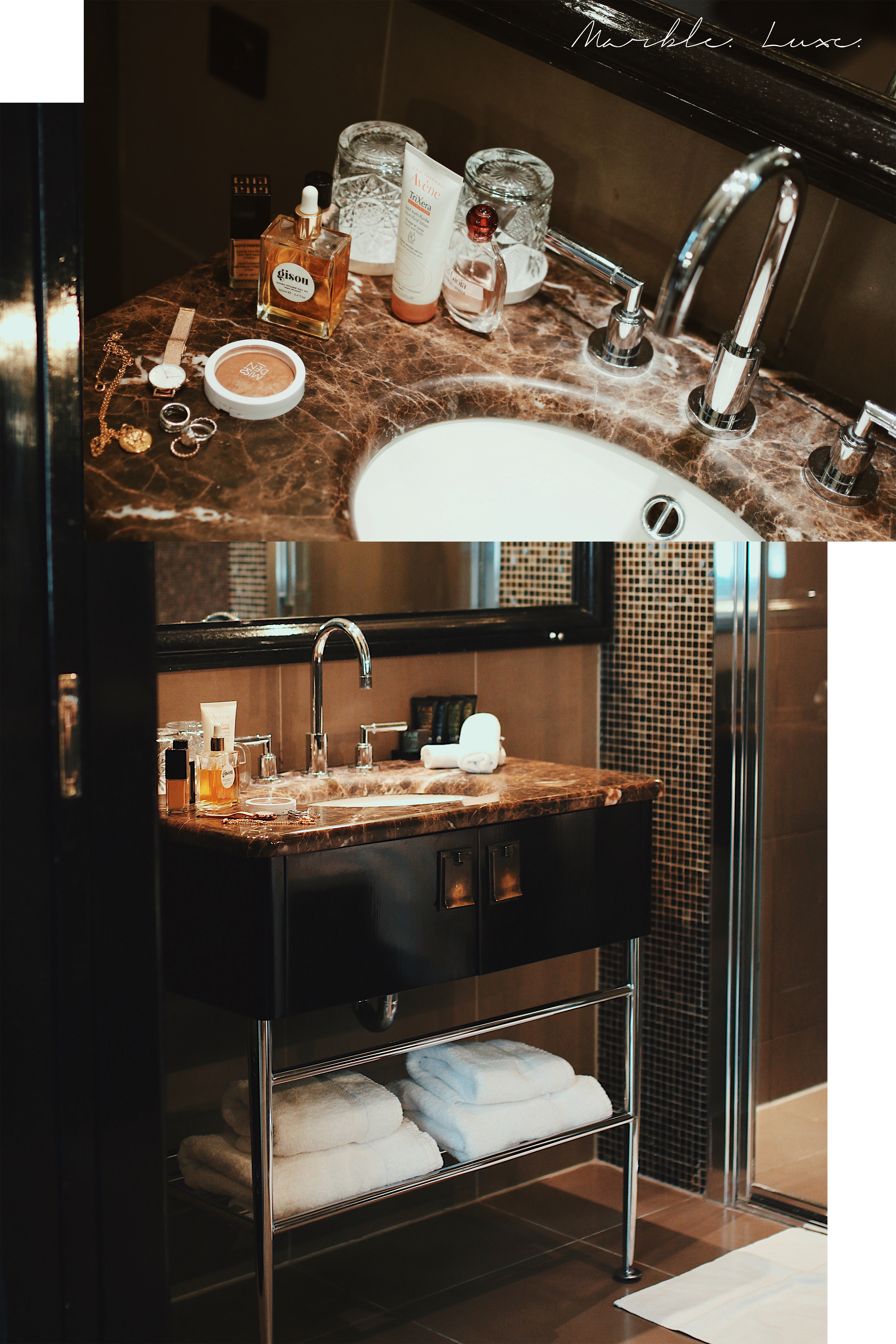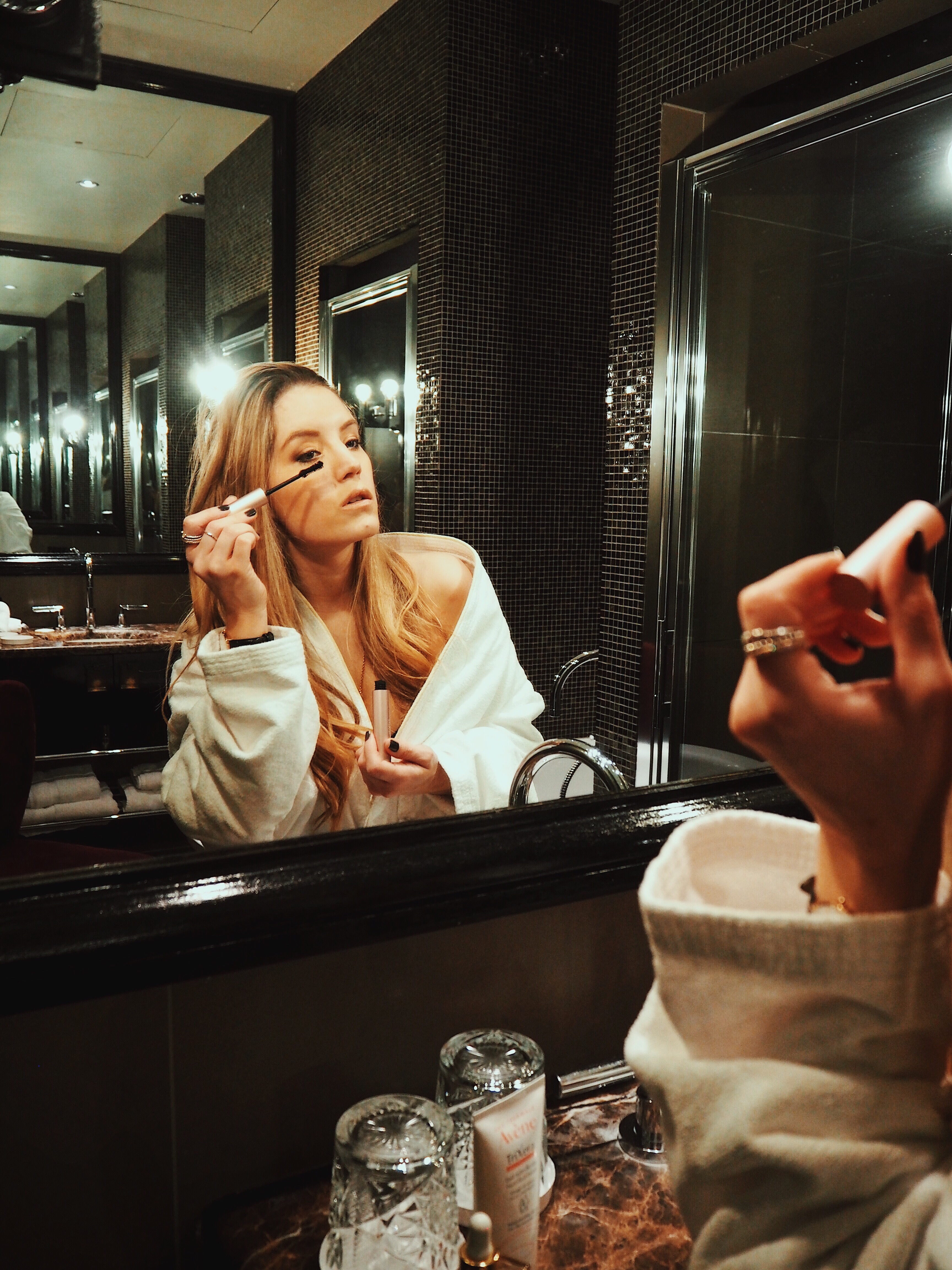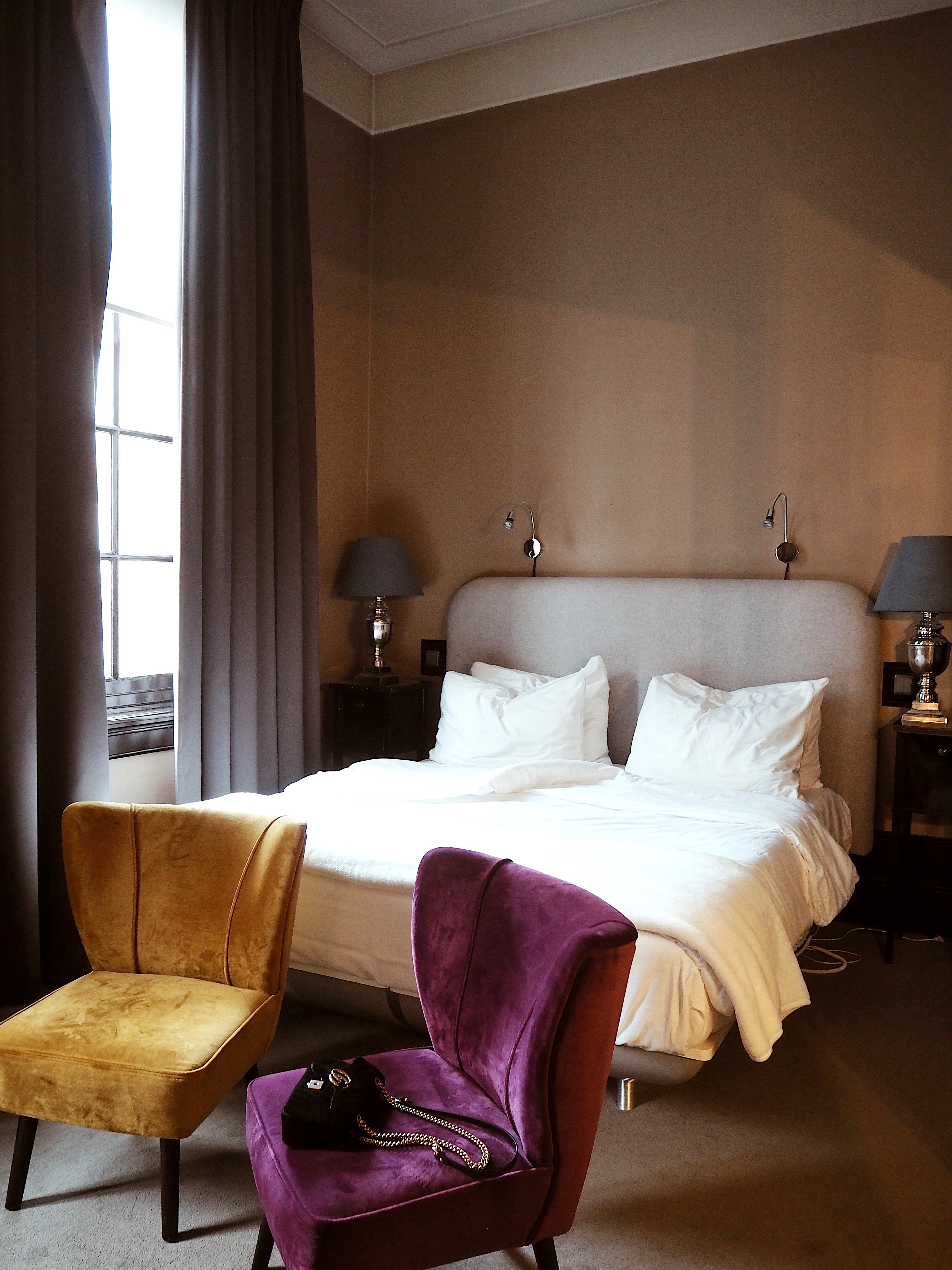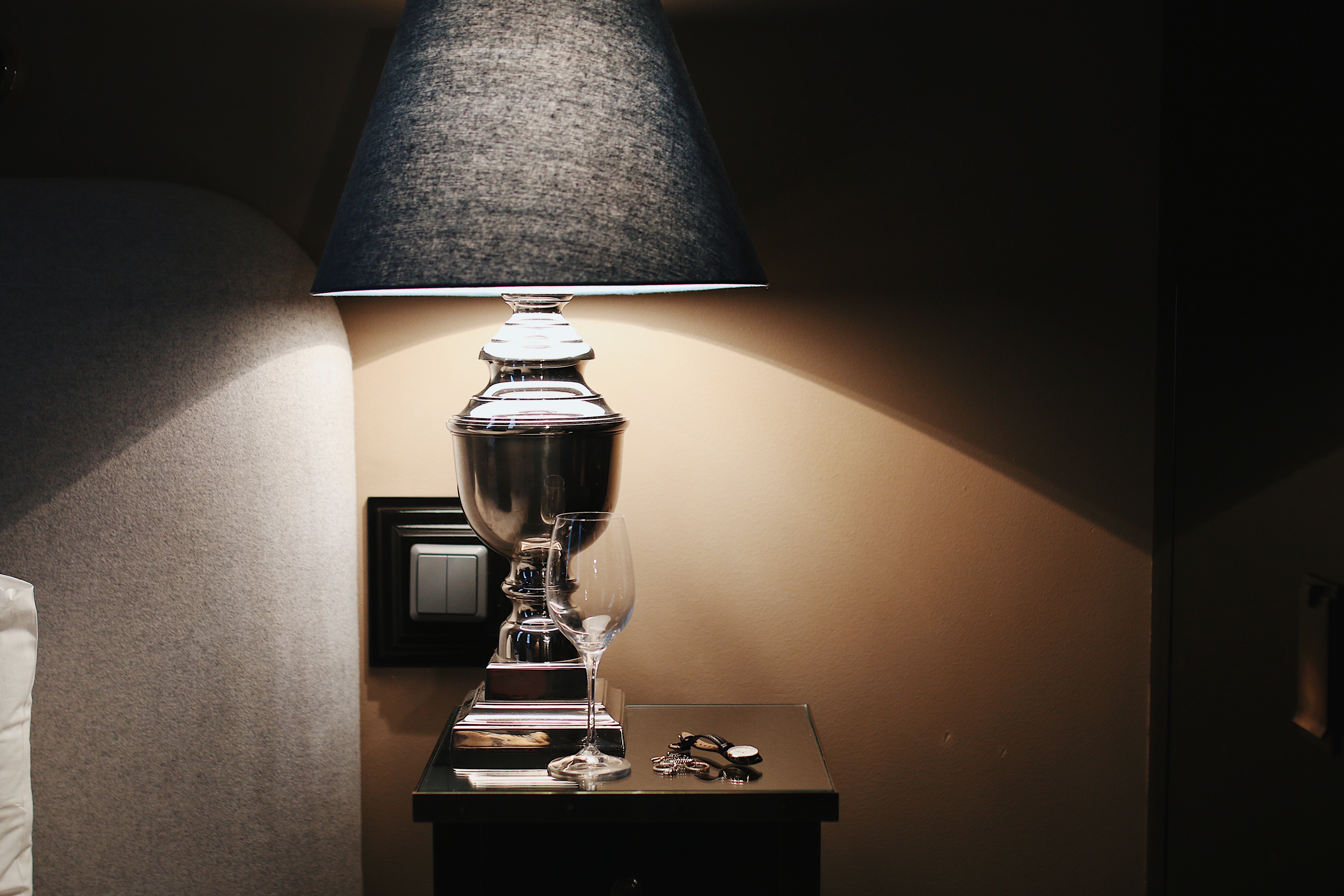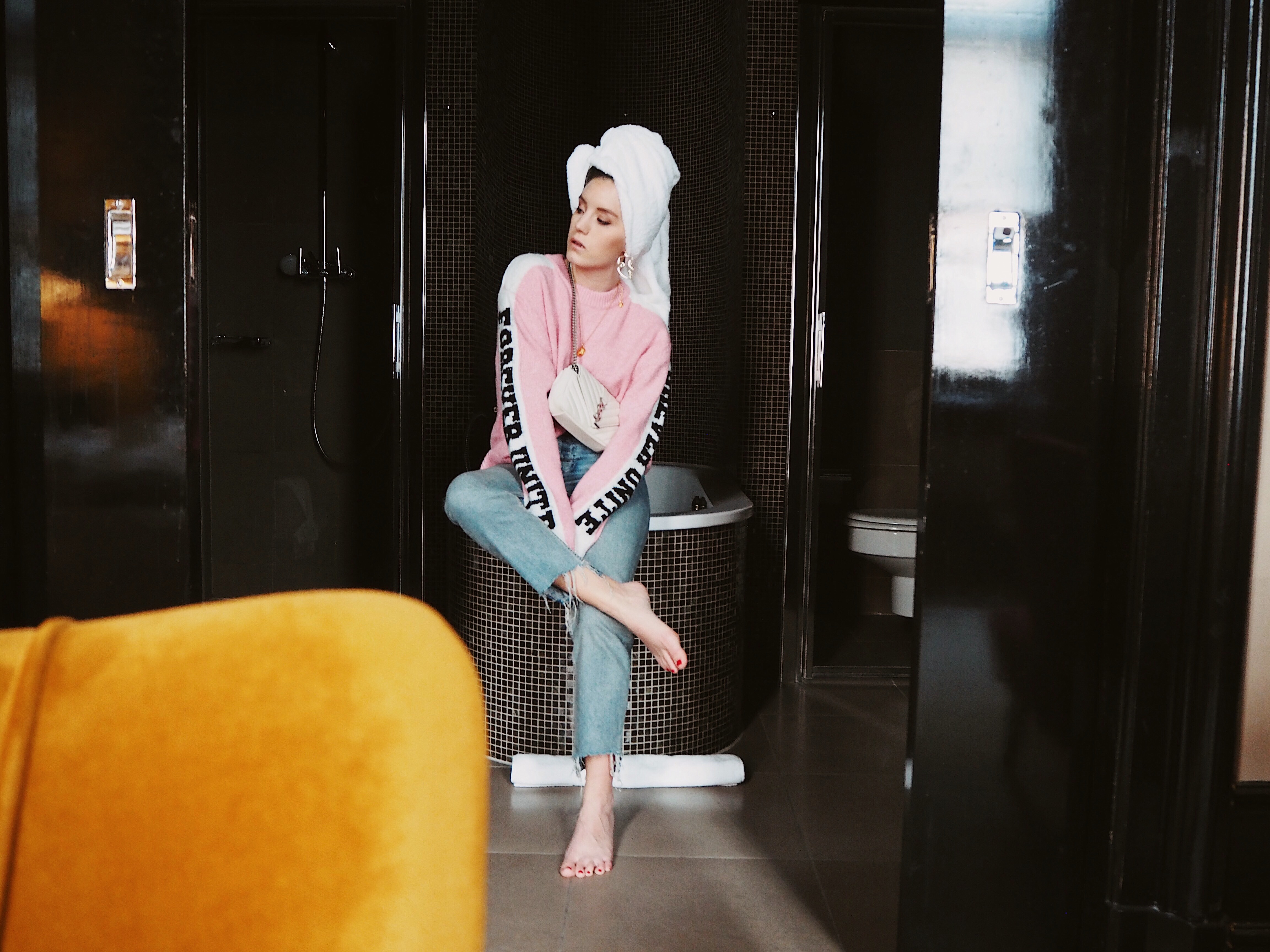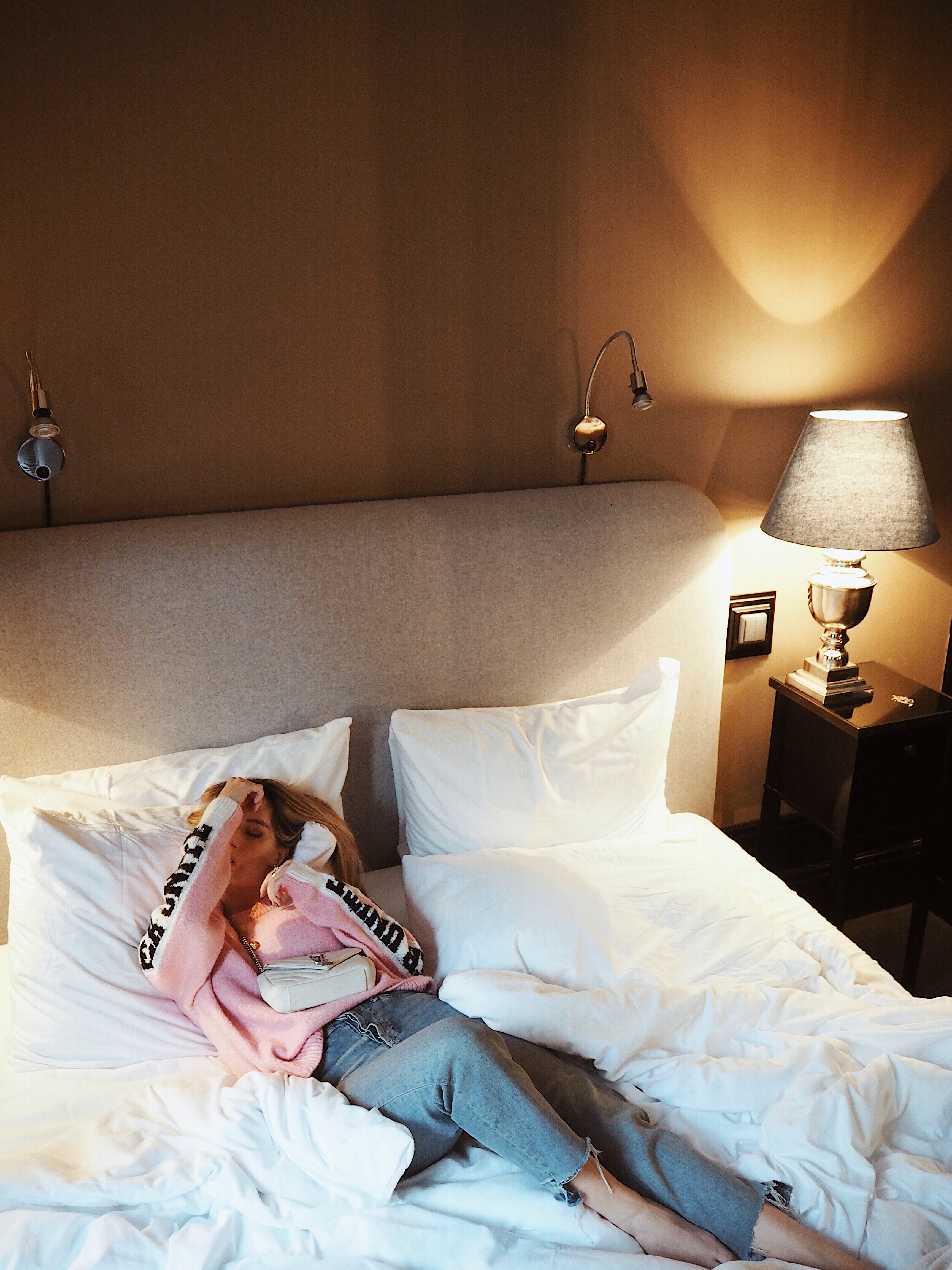 In lovely collaboration with The College Hotel Amsterdam.