17. März 2017
Our 3 Fav Cafés in Cologne w/ Pandora.
---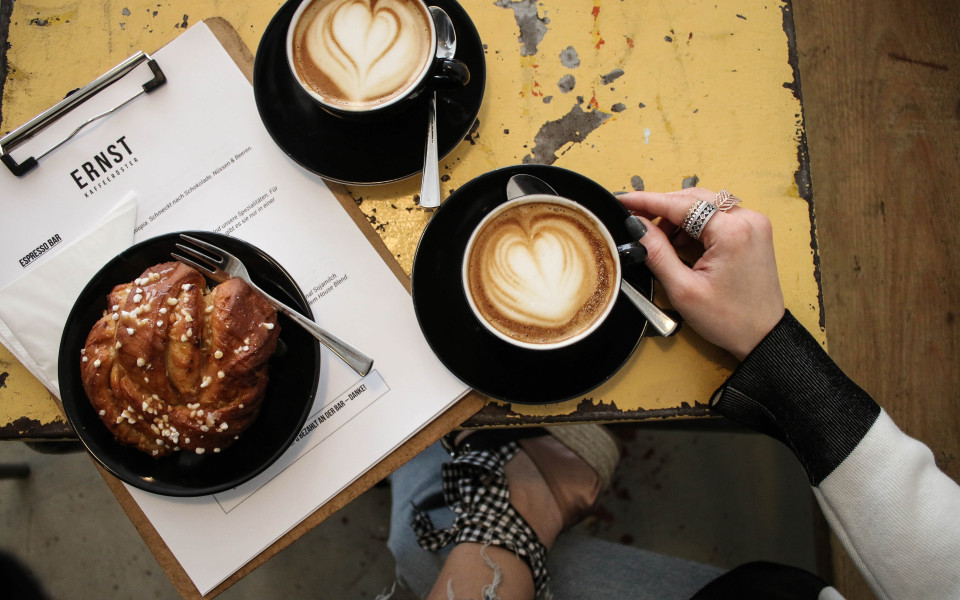 Sonst teilen wir immer unsere Café- und Restaurant-Empfehlungen mit euch, wenn wir auf Reisen sind und euch tolle Insider Tipps für bestimmte Städte geben wollen. Warum aber nicht mal unsere Insidertipps für die besten Cafés in Köln an euch weitergeben? Wir leben mittlerweile seit über 6 Jahren in der Domstadt und haben hier natürlich schon eine Vielzahl von Cafés besucht. Wo ihr in Köln mit Abstand den besten Kaffee bekommt, wer die beste Acai Bowl der Stadt macht und wo man am gemütlichsten mit Freunden frühstücken kann, erfahrt ihr in diesem Post. Dafür haben wir unsere 3 Lieblings Coffee Spots in Köln besucht, um sie euch genauer vorzustellen. Jedes Mal mit dabei waren unsere neuen Lieblingsstücke von Pandora, die ihr auf den Essensfotos immer irgendwo spotten könnt : ). Wir hoffen, wir können einigen Lesern aus der Nähe von Köln, aber auch einigen, die Köln als Reiseziel auf dem Schirm haben, ein paar gute Tipps für die perfekte Café Wahl geben.
We're always sharing our café and restaurant tips with you when being in different cities in foreign countries. But why not finally share our best insider tips for our hometwon Cologne? We're living in Cologne for about 6 years now and during this time we definitely tried out a couple of cafés. Where to get the best coffee, the best Acai bowl? And where can I have a cozy breakfast? We're going to reveal our answers to these questions in this blogpost. Therefore we visited our 3 fav coffee spots in Cologne to let you know what makes them so special. Always with us: our favorite pieces from Pandora, the pretty, sparkling rings which you may spot in nearly every photo. Hopefully we can give you some great tips, maybe for our Cologne readers or also for those who want to visit Cgn any time soon.





N° 1: CAFÉ SPATZ – Unser Lieblingscafé für ein leckeres, gemütliches Frühstück
                               Our fav café for a cosy, delicious breakfast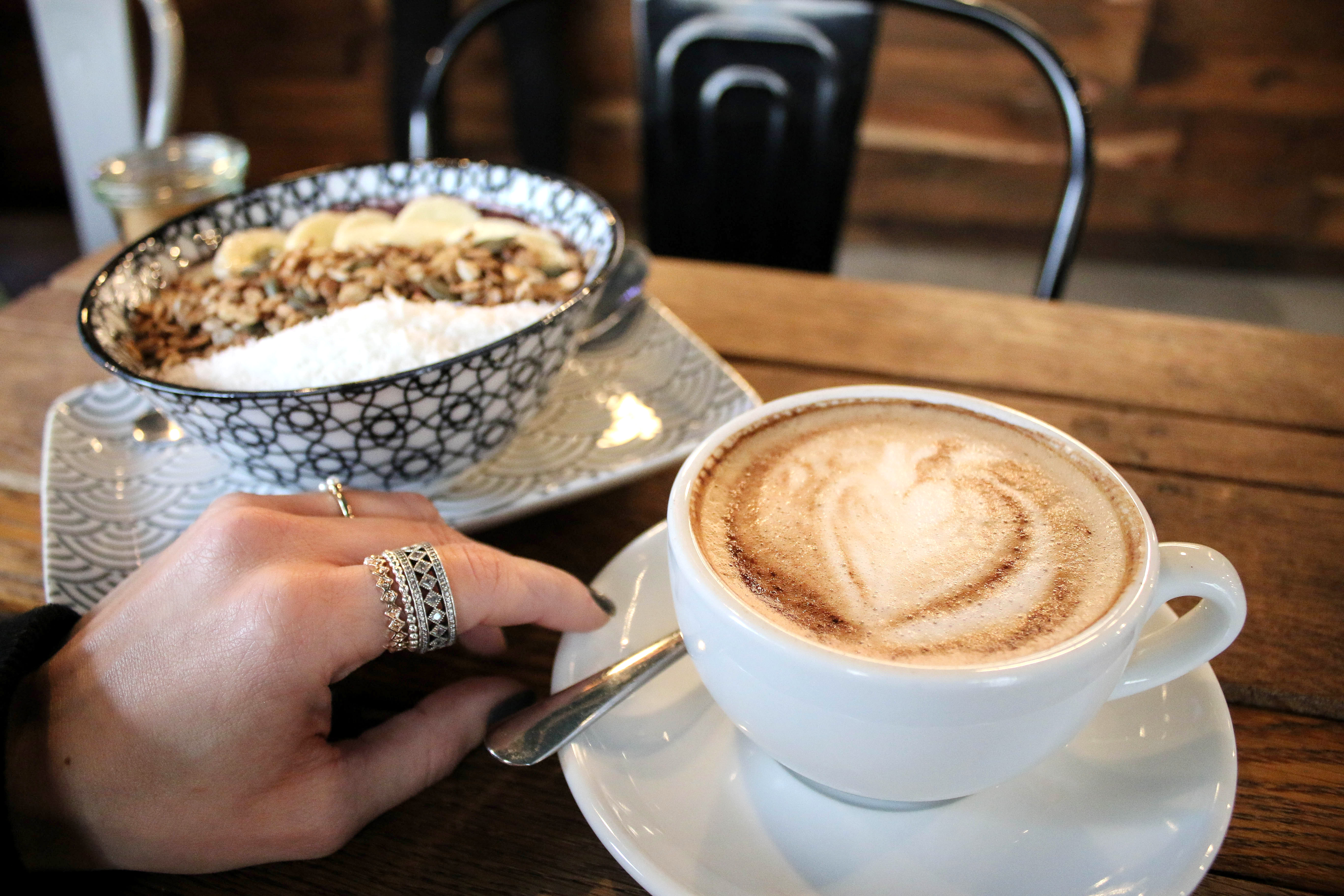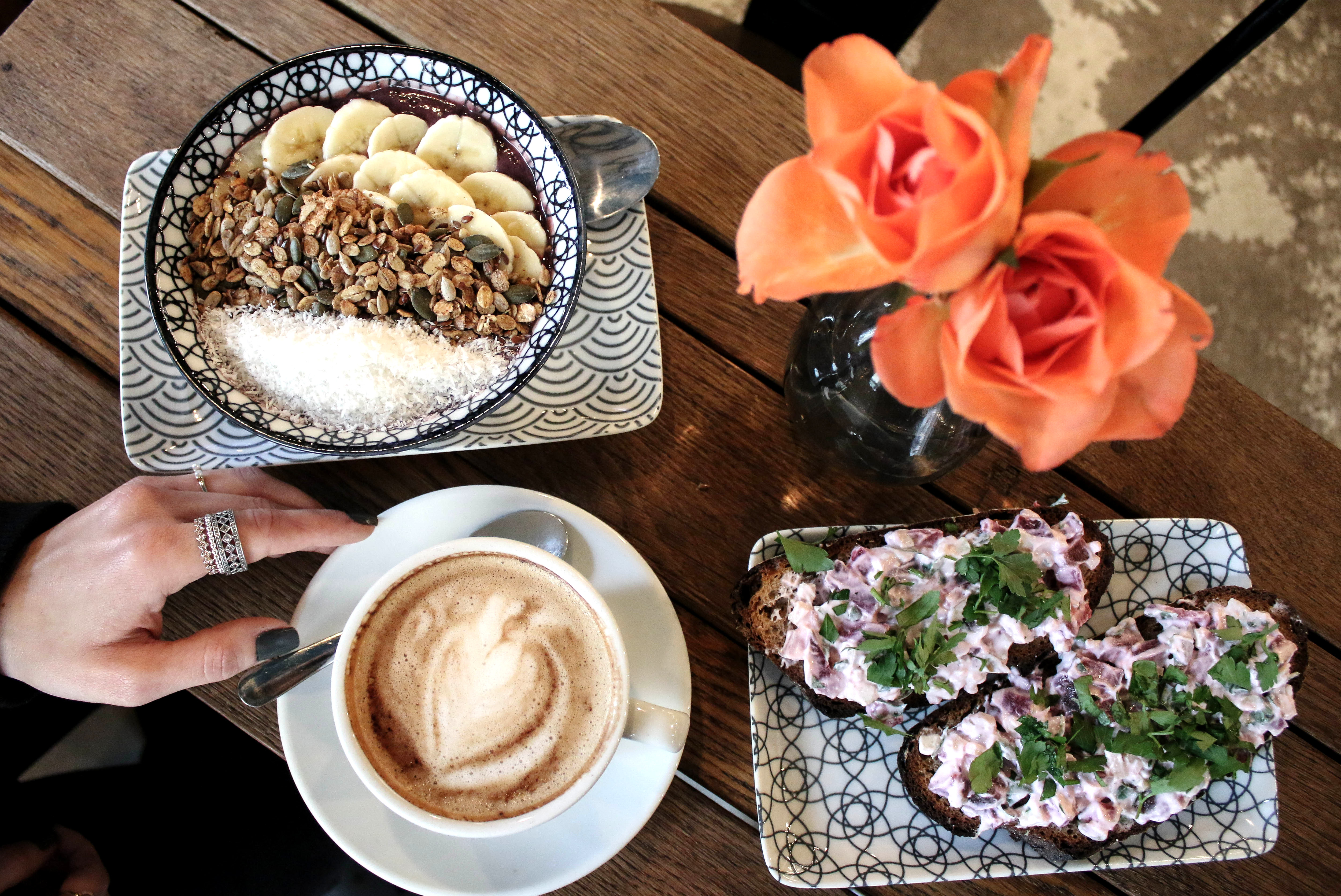 Hier treffen wir uns super gerne mit Freunden um gemütlich zu frühstücken und zu quatschen. Das Spatz ist zwar nicht das allergrößte Café, aber wir hatten bisher immer Glück und genug Platz. Je kleiner das Café, desto gemütlicher finden wir irgendwie die Atmosphäre, weil man einfach ganz kuschelig zusammen sitzen kann. Der weitaus bedeutendere Grund, wieso das Spatz in unsere Top 3 gehört, ist allerdings, dass es hier eine tolle Auswahl an "Healthy Food" gibt. Was wir am liebsten bestellen, könnt ihr auch auf dem Foto sehen: die "Rote Ziege" (ein Vollkornbrot bestrichen mit einer Mischung aus Ziegenkäse und Rote Beete) – glaubt uns, es schmeckt grandios! und eine klassische Acai Bowl. Yumm! So beginnen wir unseren Tag am liebsten!

At "Café Spatz" we love to meet up with friends to have a cosy breakfast. This café literally isn't one of the biggest in Cologne, but so far we were always lucky to have enough space. The smaller the location the cosier the atmosphere, if you ask us. That's why we love spending time there. But what is even more important is that they have a great selection of "healthy food". You can already see in the picture what we like most: the "red goat" (whole-grain bread with a mix of goat cheese and beetroot) – No kidding! It's sublime! and a classic acai bowl – yumm! That's how we like our day to start!


N° 2: ERNST KAFFEERÖSTER – Hier gibt's mit Abstand den besten Kaffee
                                                  By far the best coffee in town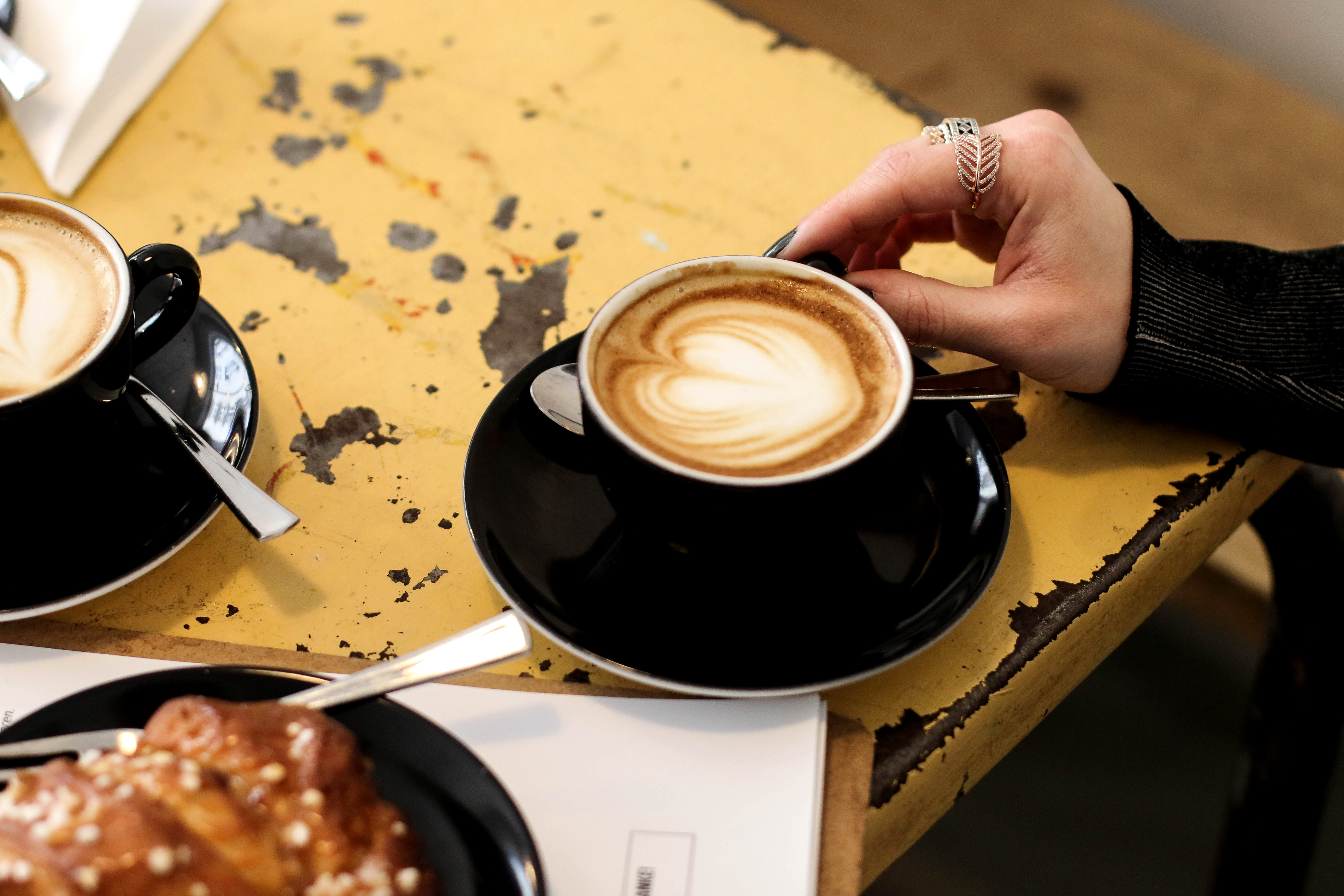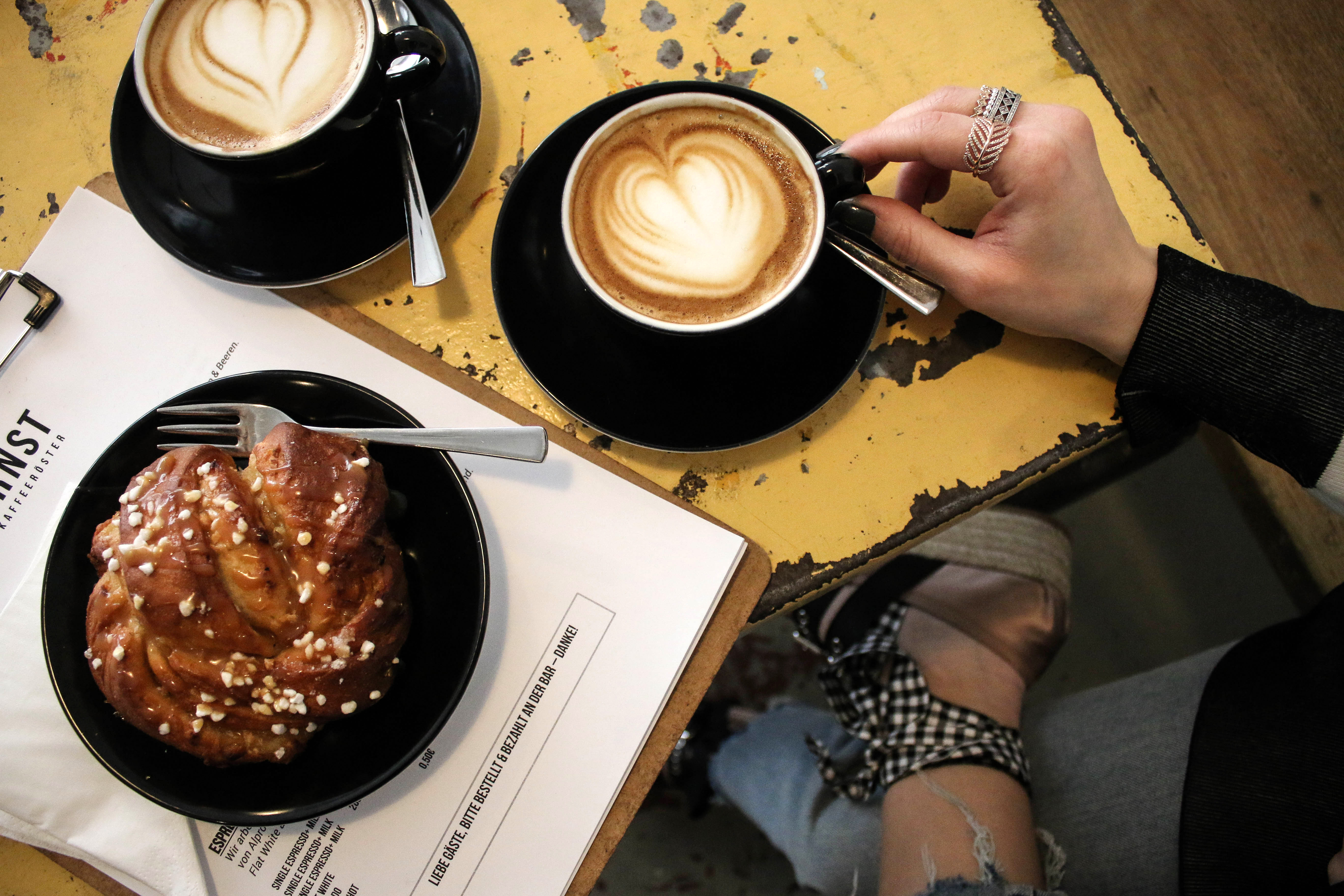 Wenn ihr einen richtig guten Kaffee in Köln trinken möchtet, seid ihr hier an der richtigen Adresse! Der Kaffee schmeckt grandios und der industrielle, urbane Charm des Cafés zaubert einfach ein richtiges Metropolen-Feeling. Hier hüpfen wir immer mal schnell rein, um uns einen kurzen Koffein-Kick zu geben : ).

If you'd like to drink a really good coffee in Cologne you have to go to "Ernst Kaffeeröster". The coffee tastes beyond good and the urban, industrial flair of the café makes you feel like you're in a big metropole. We're always stopping by there to get a quick caffeine kick : ).


N°3: THE GREAT BERRY – Hier bekommt ihr die leckerste Acai-Bowl in town
                                              Best Acai-Bowl in town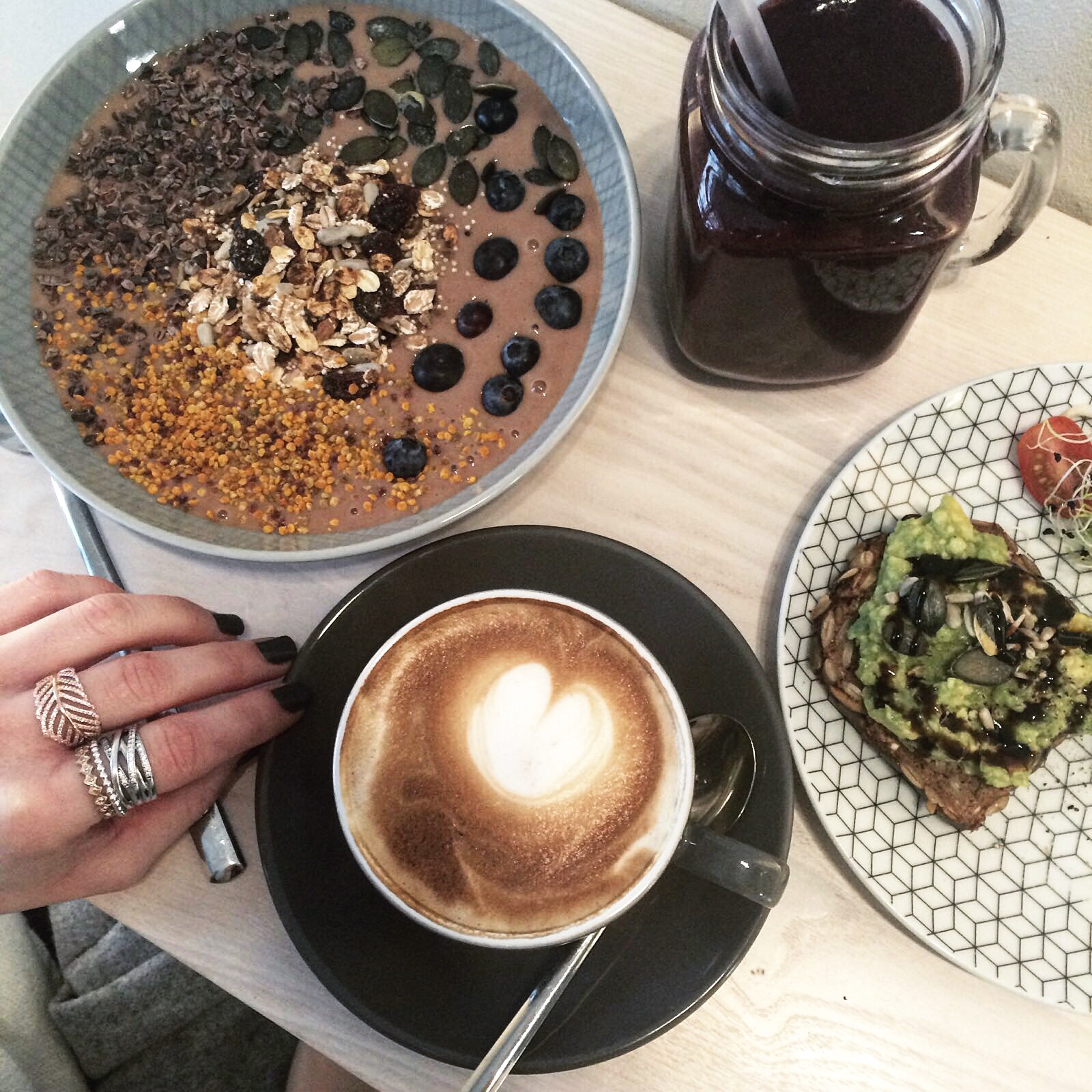 Das "Great Berry" ist auch absolut verdient in unserer Top 3. Wer wie wir nicht mehr auf Acai Bowls verzichten kann, sollte unbedingt einen Abstecher dorthin machen! Hier gibt es eine riesen Auswahl unterschiedlichster Fruit Bowls, von verschiedensten Acai Bowls über Raw Cacao Bowls bis hin zur Matcha Bowl ist hier alles dabei. Das Healthy Food Herz schlägt definitiv höher! Neben Kaffee gibt es auch leckere, frische Smoothies, also wie ihr seht, bleibt kein Wunsch offen! Unsere Lieblings-Bowl ist hier bisher die Classic Acai Bowl.

The "Great Berry" is also a worthy member of our Top 3 list. If you're madly addicted to acai bowls – like us – you HAVE to stop by! They have the biggest selection of healthy fruit bowls: different acai bowls, raw cacao bowls and also matcha bowls. Your "healthy food heart" will definitely beat faster! They also have super delicious, fresh smoothies, so as you can see no wishes remain unfulfilled! Btw our fav bowl at the Great Berry is still the Classic Acai Bowl.


In lovely cooperation with Pandora.
Save
Save